Soumis par Doobes on mai 27, 2014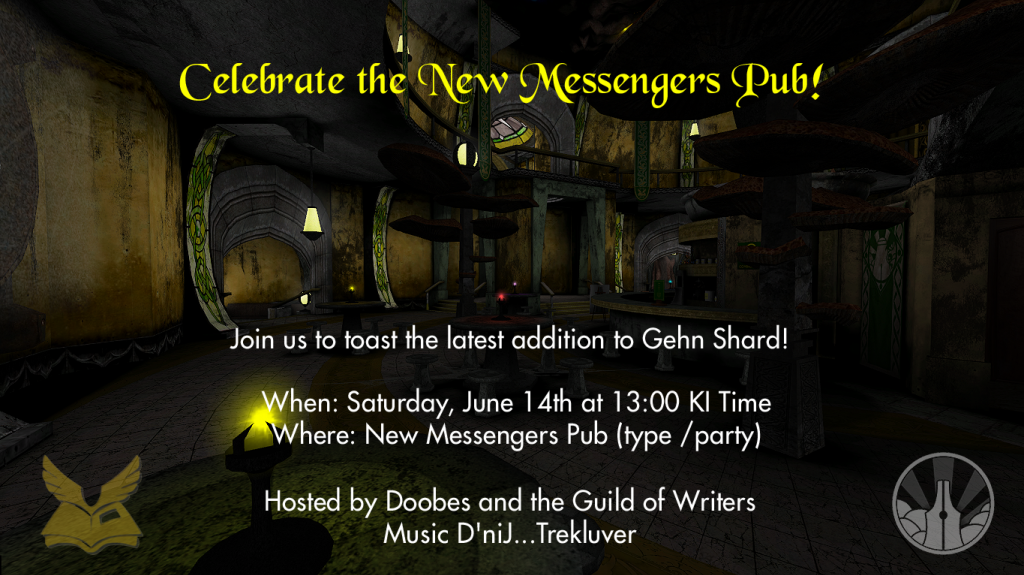 For those that haven't heard, a new Guild Pub is opening on Gehn Shard in their next update! To properly break in this new establishment, the Guild of Messengers and Guild of Writers are hosting a party!
The festivities will be on Saturday, June 14th at 13:00 KI Time in Gehn Shard. When you get into the cavern, type /party to be Linked automatically.
Doobes will be your host while D'niJ Trekluver will provide the music. His stream will be at http://pubparty.listen2myradio.com/ or http://50.22.218.73:14166/ . VLC is the recommended media player or you can use the in-browser link.
If you haven't set up Gehn Shard yet, you can find the installer at this link.
See you there!
Date de l'événement:
Juin 14, 2014 - 13:00